Home page content
ICCC is initiated in 2015. It is organized by Sichuan Institute of Electronics, sponsored by IEEE, and supported by Southwest Jiaotong University, Sichuan University etc. As annual conference, it will be held in Chengdu every year, where more than 500 attendees from 12 countries all around the world have taken part. 2021 IEEE 7th International Conference on Computer and Communications (ICCC) will be held in Chengdu, China once again on December 10-13, 2021. On behalf of the Organizing Committee, we warmly invite you, Computer and Communications scientist, engineer or technician, graduate student, or simply interested by the technique, to take part in this unique and innovative conference with your enthusiasm to develop, your desire to apply and your willingness to mature the Computer and Communications technique and their applications.
为增进各国计算机与通信学者之间的学术交流,分享研究经验,探寻合作机会,推动计算机与通信领域科学研究的发展,2021年12月10-13日第7届IEEE计算机与通信国际会议将再次于成都举办。ICCC会议发起于2015年,由IEEE和四川省电子学会主办,西南交通大学,四川大学等学校协办。我们诚挚的欢迎计算机和通信方面的学者,工程师,学生等参加2021年第7届IEEE计算机与通信国际会议(ICCC),分享最新的研究成果,成都欢迎您的到来!
In 2020, due to the Covid-19 pandemic and the imposed restrictions on travel, the organizing committee had to make a tough decision and convert ICCC 2020 into an onsite conference blended with virtual mode for the safety and well-being of all participants. Thanks to today's remarkable ICT, this new approach provided an alternative and yet effective way for all participants to come together in an environment to share their research findings, exchange ideas, and connect with one another.
由于2020年新冠疫情和旅行限制,组委会不得不做出艰难的决定,将ICCC 2020转变为线上线下结合方式举办,以确保所有参与者的安全。在此,感谢各位参会人员的鼎力支持,让ICCC 2020取得圆满成功,并相约ICCC 2021成都见!
在成都,时间过得很慢,这是座慢悠悠的城市,慵懒,闲适,是这里的品性;在成都,时间过得很快,呆在这里,无比的惬意、安逸,让你的假期显得如此短暂。在成都,最不适合是走马观花,在成都,最好不要赶场子。游荡之中,体会这里的繁华与安祥。成都人文景观丰富,自然风貌也独具一格。幽静的青城山;古色古香的锦里;还有俊俏壮美的西岭雪山、乐安详和的平乐古镇。成都,这座宁静而繁荣的城市,既有深厚的文化积淀,又有优美的自然风光和舒缓的生活节奏,让人来了就不想离去。
Publication 会议出版:
Accepted papers will be published into conference proceedings, which is the same with the last six years. The proceedings will be submitted and reviewed by the IEEE Xplore, Ei Compendex and Scopus after the conference. Welcome you to submit the paper by Easychair Submission System.
本次大会被录用的文章将如前6年一样出版到会议集,并一如既往的由IEEE 数据库收录并实现Ei 核心和Scopus检索。欢迎通过电子投稿系统进行投稿。
We encourage authors who present an article at the 2021 IEEE 7th International Conference on Computer and Communications (ICCC) and who feel that their contribution is within the scope of interest of the Special Issue "Selected Feature Papers from 7th International Conference on Computer and Communications (ICCC)" in Entropy (ISSN 1099-4300; CODEN: ENTRFG; indexed within Scopus and SCIE (Web of Science); JCR - Q2 (Physics, Multidisciplinary) / CiteScore - Q1 (Mathematical Physics) to submit an original and essential extension of the ICCC paper to be considered for publication.

We are open for Academic Year 2020/21
Important Date 重要日期:
Submission Due for Full paper/Abstract 投稿截止: August 10, 2021
Notification Date 录用通知: September 05, 2021
Registration Deadline 注册截止: September 20, 2021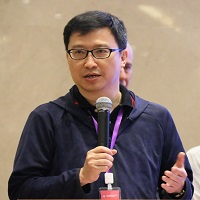 Prof. John C.S. Lui
Fellow of ACM, Fellow of IEEE, Croucher Senior Research Fellow, Fellow of the Hong Kong Academy of Engineering Sciences (HKAES), Choh-Ming Li Chair Professor of Computer Science and Engineering
The Chinese University of Hong Kong, China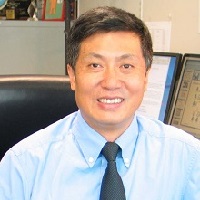 Prof. Weijia Jia
Fellow of IEEE, Distinguished Member of CCF
BNU-UIC Institute of Aritificial Intelligence and Futuer Networks; Beijing Normal University (Zhuhai) and BNU-HKBU United International College, China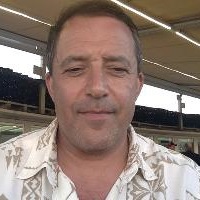 Prof. Gene Tsudik
Fellow of ACM, Fellow of IEEE, Fellow of AAAS
University of Caliphoneya, USA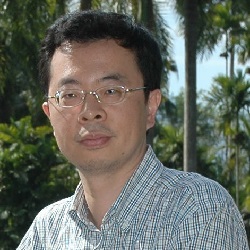 Prof. Changsheng Xu
Fellow of IEEE and IAPR
Chinese Academy of Sciences, China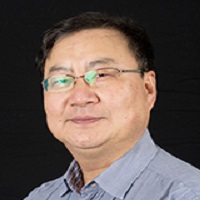 Prof. Ke Wu
Fellow of the IEEE, Fellow of the Canadian Academy of Engineering (CAE) and Fellow of the Royal Society of Canada
Polytechnique Montreal, Canada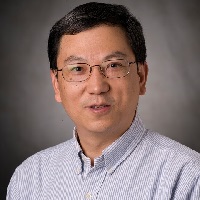 Prof. Guohong Cao
Fellow of the AAAS and Fellow of the IEEE
The Pennsylvania State University, USA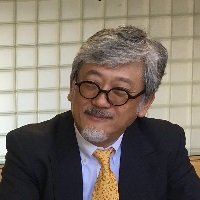 Prof. Ryuji KOHNO
Fellows of IEEE and IEICE
Yokohama National University, Japan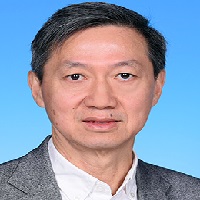 Prof. Danny Hin-Kwok TSANG
Fellow of IEEE and HKIE
Hong Kong University of Science and Technology, China